R230 MERCEDES-BENZ SL600 GENERAL INFO
Year: 2004
Make: Mercedes-Benz
Model: SL600
VIN: WDBSK76F14F081776
Engine: 5.5L Twin Turbo V12
Transmission: 5-Speed Automatic
Exterior: Brilliant Silver Metallic
Interior: Grey Leather Interior
Horsepower: 493
Torque: 590 lb-ft
PRICE
PRICE: $19,995.00
MILEAGE: 88,112 miles
DESCRIPTION
For Sale: A meticulously cared for 2004 Mercedes-Benz SL600, an epitome of luxury, performance, and classy design. With just over 88,000 miles on the odometer, this SL600 promises an exhilarating driving experience combined with the prestige of a classic Mercedes-Benz.
This SL600 has been maintained with the utmost care, both mechanically and aesthetically. Regular service intervals have been strictly adhered to, ensuring the vehicle's performance and longevity. The interior is in good condition, especially for its age, with premium materials and modern conveniences that exemplify Mercedes-Benz craftsmanship.
MECHANICAL
The 2004 Mercedes-Benz SL600 is equipped with a distinguished drivetrain which elevates its performance capabilities. Central to its prowess is a potent 5.5-liter twin-turbocharged V12 engine, providing nearly 500 horsepower and 590 lb-ft of torque. Power is seamlessly transmitted to the rear wheels through a responsive 5-speed automatic transmission.
The SL600's suspension strikes a balance between comfort and performance. Despite it being a convertible, the SL600 handles well for its size and weight. The suspension and wheel/tire combination enhances stability and driver confidence. The SL600's suspension is finely tuned to deliver a refined and composed driving experience, making it well-suited for both spirited backroad-blasts and long-distance cruising.
EXTERIOR
The SL600 boasts a sleek and aerodynamic exterior, characterized by its timeless Mercedes-Benz design. Brilliant Silver Metallic adds a touch of sophistication, complemented by bold 18-inch alloy wheels.
The retractable hardtop seamlessly integrates, maintaining a seamless profile. Distinctive xenon headlights illuminate the road ahead and contribute to the SL600's striking appearance. Overall, it combines form and function for a truly eye-catching presence on the road.
ENTERTAINMENT
The SL600 is equipped with an infotainment system that seamlessly blends convenience and entertainment. Its intuitive interface ensures easy access to a range of features, including navigation, audio controls, and a now-outdated in-car telephone which can be retrofitted to work with Bluetooth. The system's display and touch controls work well despite their age.
INTERIOR
The interior of this SL600 is in excellent condition, showing only minor age-related wear. This model comes equipped with a range of amenities. All features, including the power folding retractable hardtop, operate seamlessly, maintaining their original functionality.
The SL600 features a compact rear storage area, offering additional stowage for shorter journeys. Despite its limited space, it upholds the vehicle's premium interior standards, maintaining a comfortable experience for its front-seat passengers.
Despite being a convertible, it provides ample room for luggage and essentials, making it suitable for both short getaways and longer journeys. The trunk features thoughtful organization with convenient tie-down points, ensuring items remain secure during transit. While the emphasis is on performance and style, the SL600 doesn't compromise on utility, offering plenty of room to stow your golf clubs (or anything else you might want to throw in it).
For Sales and Purchases please inquire by email or phone
Don't wait! This 2004 Mercedes-Benz SL600 for sale, with its desirable features and a competitive price point for such a rare find, is bound to find a new owner quickly. If you're interested in acquiring this classic Benz roadster, please don't hesitate to contact us today! See why we're the fastest-growing Porsche specialist in Southern New Hampshire!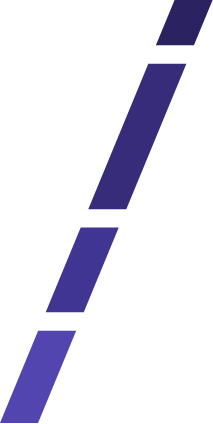 Call us and set up a time to meet, or just drop by. 
We've found a first visit – even if just to discuss your car in general – is always valuable. 
"*" indicates required fields