PORSCHE G 911 CARRERA TARGA GENERAL INFO
Year: 1988
Make: Porsche
Model: 911 Carrera Targa
VIN: WP0EB0912JS160690
Engine: 3.2l Flat 6 Cylinder Engine
Transmission: G50 5-Speed Manual
Exterior: Black
Interior: Black Full Leather Interior
PRICE
PRICE: $89,995
MILEAGE: 64,391 miles
INSTALLED OPTIONS
The year is 2023 and you have the chance to own a time machine built on 4-wheels. And no – this one isn't a Delorean. This is a 1988 Porsche 911 Carrera Targa with a 3.2-liter flat-six and the sought after G50 5-speed manual transmission. While the odometer reads just over 64,000 miles, you would never know it by looking at either the interior or exterior.
Maintenance records and receipts go back to 2009 with no expense spared. This meticulously maintained piece of Porsche history has exclusively been garaged when it wasn't being driven recreationally. The car has never seen rain, let alone snow and salt. This means that even though it's a Northeast car, there is no rust included with the sale. When the car was being stored for the winter, it sat on flat-stoppers to preserve the Yokohama S-Drive tires which are mounted on forged Fuchs wheels. To add to its resume, this car is all original with a matching certificate of authenticity.
MECHANICAL
The 1988 Porsche 911 Carrera Targa, featuring the iconic G50 5-speed manual transmission, presents an exhilarating and intuitive driving experience. The G50 transmission, known for its precision and robustness, allows for seamless gear changes, putting the driver in full control of the power generated by the 911's rear-mounted 3.2 liter flat-six. This drivetrain configuration, combined with the Targa's open-top design, creates a visceral connection between the driver, the vehicle, and the road.
The 911 Carrera's rear-wheel drive layout, legendary for its handling dynamics, ensures a balanced distribution of power and weight, resulting in exceptional road-holding capabilities. Whether navigating winding roads or cruising along open highways, the 1988 Porsche 911 Carrera Targa with the G50 transmission delivers an authentic and timeless driving experience that captures the essence of Porsche's performance heritage.
EXTERIOR
The 1988 Porsche 911 Carrera Targa showcases a timeless and distinctive exterior design that encapsulates Porsche's enduring aesthetic. The Targa model offers a unique blend of open-top driving freedom and structural integrity. You can depend on it, as the targa top was professionally rebuilt. The sleek and curvaceous body lines of the Carrera Targa exude elegance while hinting at its dynamic performance capabilities.
Iconic round H5 headlights and integrated fog lights grace the front fascia, highlighting its classic Porsche 911 identity. The signature Targa bar, a defining feature, reinforces the car's sporty character while supporting the removable roof section. The carefully sculpted rear end is accentuated by the wraparound taillights that emphasize the car's width. The minimalist design of the1988 Porsche 911 Carrera Targa stands as an enduring symbol of automotive excellence and design sophistication.
ENTERTAINMENT
While you might not want to dilute the music already coming from the 3.2L flat-six, the optional Blaupunkt RENO SWR 46 radio offers premium audio entertainment to an already premium driving experience. The Blaupunkt RENO SWR 46 radio, renowned for its quality and functionality, seamlessly integrates into the interior, reflecting Porsche's commitment to attention to detail. Paired with finely tuned speakers, this audio system delivers rich immersion that complements the refined interior of this 1988 Carrera Targa.
INTERIOR
The interior of the 1988 Porsche 911 Carrera Targa is a blend of timeless design, driver-focused ergonomics, and understated luxury. The cockpit exudes a sense of purpose, with a driver-oriented layout that places all essential controls within easy reach. The high-quality materials and meticulous craftsmanship showcase Porsche's commitment to creating a premium driving environment. The black leather seats offer the perfect balance between sportiness and long-distance comfort.
The four-spoke steering wheel provides a direct link between the driver and the road, enhancing the tactile driving experience. Analog gauges, including the iconic centrally-mounted tachometer, provide vital information at a glance. Throughout the cabin, the attention to detail is evident, with carefully placed trim elements and finishes that exude a sense of refined simplicity. Whether cruising leisurely or pushing the Carrera Targa to its limits, the interior envelops both driver and passengers in an atmosphere that combines performance heritage with classic sophistication.
For Porsche Sales and Purchases please inquire by email or phone
This 1988 Porsche 911 Carrera Targa presents an opportunity to own a timeless automotive icon that seamlessly marries performance and style. With its classic design, open-top driving experience, and legendary rear-wheel-drive dynamics, the 911 Carrera Targa offers an authentic connection to the golden era of sports cars. Given its appreciating value and enduring appeal, don't miss your chance to own a coveted piece of automotive history that embodies the spirit of driving excellence. If you're interested in owning and investing in this 1988 Porsche 911 Carrera Targa G50, please contact us today! See why we're the fastest-growing Porsche specialist in Southern New Hampshire!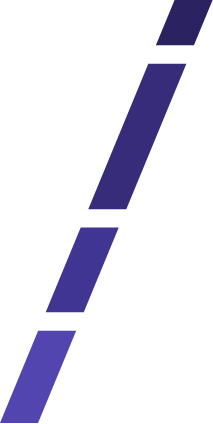 Call us and set up a time to meet, or just drop by. 
We've found a first visit – even if just to discuss your car in general – is always valuable. 
"*" indicates required fields